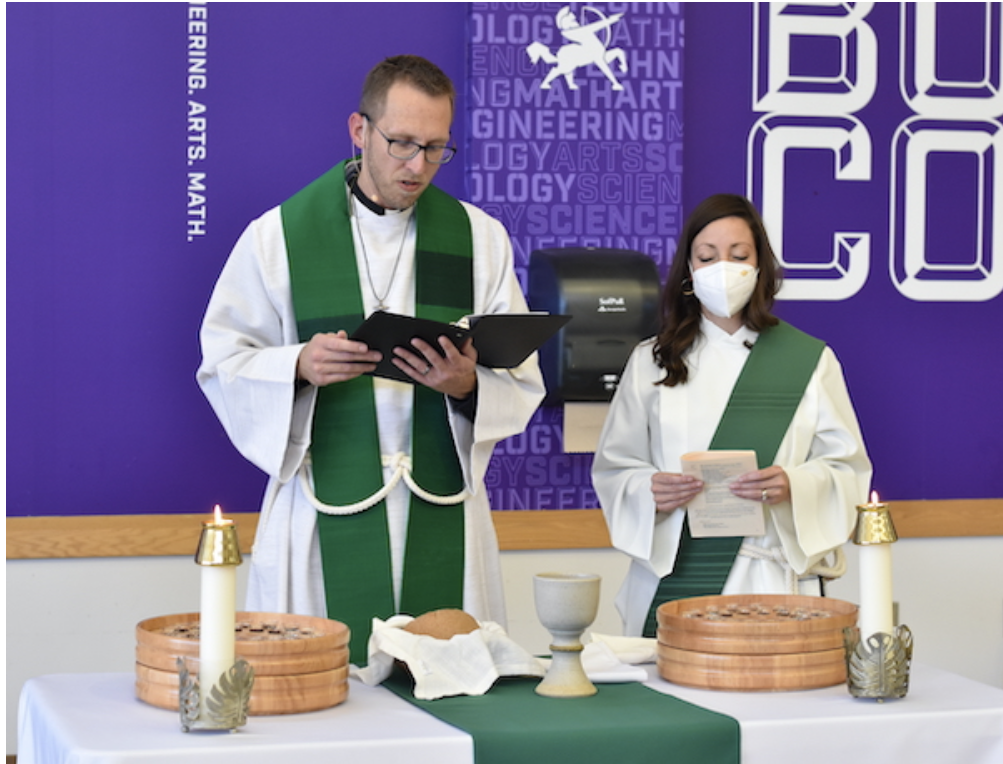 23 Nov

Meet the Diocese's Newest Church Plant in Minneapolis

On All Saints Sunday, the Diocese of the Upper Midwest's youngest daughter church launched weekly services. Planted by Fr. Joshua and Bryonie Moon (pictured below),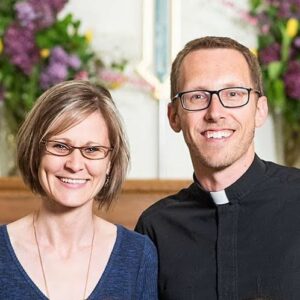 Resurrection Anglican Church meets in a school cafeteria in the Minneapolis suburbs.
Josh and Bryonie Moon began attending Church of the Cross, pastored by Fr. Christian and Cn. Molly Ruch in 2013. Initially, the Moons had no plans to plant an Anglican church but Cn. Molly had others hopes for the pastorally gifted couple. It seems the Holy Spirit was on her side. Through a three-year process of prayer and discernment, Resurrection Anglican was born.
Now a thriving plant with a launch team of 100 strong, Resurrection has been meeting for monthly services since this May. Deacon Jen Asp, a member of the launch team, was ordained just eight days before the weekly launch. "My husband David and I attended Cross for 14 years," she says. "It's the only church our children have known, and we helped send out two other church plants while there. I never thought I'd leave Church of the Cross. But when Fr. Josh asked me to join the staff of the Resurrection church plant, I immediately knew it was the right time."
The congregation is full of scrappy, church-plant energy. About 25 percent of the crowd arrived early on launch Sunday to help set up chairs, hand out bulletins, and test the sound system. A school cafeteria is a non-threatening atmosphere for the church-shy. The church is attracting exactly whom the plant team hopes to reach: broken people with any kind of backstory. Dn. Jen comments, "That's the gift of the church plant. We're needy too!"
The diocese's newest church plant is bringing the rebirth of the Gospel to urban Minneapolis. "It's why you plant churches," Dn. Jen says, "it offers hope to the people who need it so very badly, in a low-risk way. Everybody is new at this. We take what we have to offer seriously, but can't take ourselves too seriously."