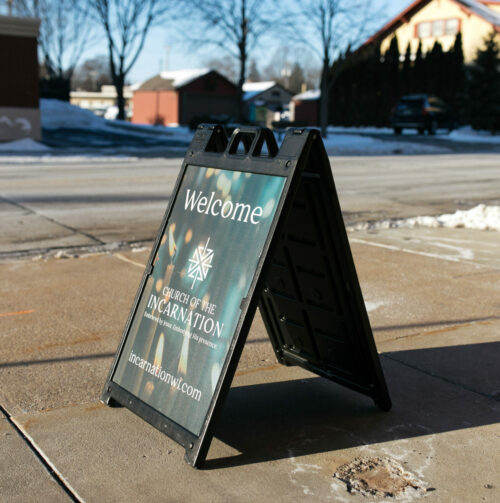 06 Feb

Epiphany in the Fox Cities: Church of the Incarnation

Planting is best when God sends your launch team.

A newborn congregation in the Fox Cities of Wisconsin, Church of the Incarnation hosted its first weekly service on Epiphany Sunday, January 9. Epiphany is a timely launch season for a church whose core team was divinely drawn from near and far by unexpected signals. Planters Chad and Kirstin Magnuson left the East (Virginia) in response to God's invitation, and continue to witness the Lord fulfilling his promises as the church begins to grow.

Happily settled in Virginia near the university where Chad taught psychology, the couple heard a call on Easter 2016: a shared prophetic vision of pastoral ministry together. The vision was strong, but they hadn't a clue where God was leading. "We certainly weren't looking to take our three kids and leave Virginia," Kirstin says. Only just familiar with Anglicanism, a Google search landed the pair on the first episode of the Always Forward podcast. The guest interviewee? Bishop Stewart Ruch.

Both Chad and Kirstin grew up in the Fox Cities of Wisconsin, so when they began a Planting Residency in the Diocese of the Upper Midwest in 2018, the location was already a potential site. Time made it clear that God was leading their family back to the Fox Cities to offer Jesus' embrace to people distant from God.

"It's what the world needs—the real presence of Jesus," Chad says, about the name Incarnation. "We're called to take that presence into the community in a sacramental way."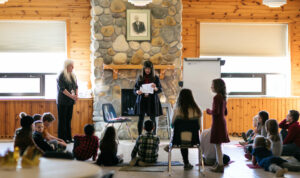 The family left Wheaton, IL, in 2020 amid happy prophesies of a community of divine hospitality that could reach nominal believers. But not a single family or student moved with them. By faith, Chad and Kirstin expected God to build the launch team. He has. Incarnation has 50-plus committed members, only five or so whom the Magnusons knew previously. Individuals in other states moved to the Fox Cities wondering if an Anglican church existed there. A woman standing at her sink sensed the word "Anglican" floating in her mind and took to Google, discovering Incarnation much as the Magnusons found the ACNA.
"I preached about this at our launch on Epiphany," Chad says, "Many of us were going about our normal lives, and something, some star so to speak, caught our attention. Chance meetings, final Google searches, connections by a mutual friends—it's become clear that God's been orchestrating some of these connections for years!"
Planting a church is never easy. Yet, when God draws sons and daughters by his own means, like he did at the incarnation of his own son, it can put our hearts at ease. The work is the Lord's, and we in the Upper Midwest are excited to meet the family he continues to build at Church of the Incarnation.