01 Sep

Summer Ministry Adventures

Barn dances, mission trips, bird watching, picnics, & more creative ministry
By Bonnie McMaken

Summer may have been a slower pace for most churches, but it was also a great time for creative and fruitful ministry. Enjoy these snapshots from around the Diocese: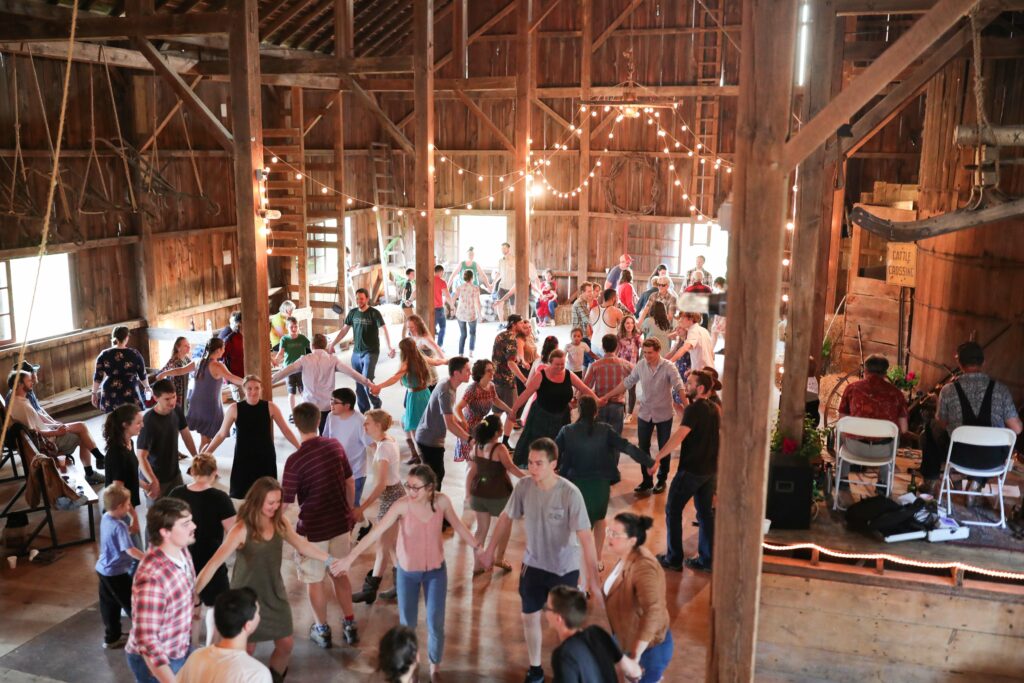 Barn Dance with St. Michael's, Christ Church, Bread of Life, Immanuel Whitewater, and Church of the Incarnation (WI)
Now a beloved tradition, this June's Trinity Sunday barn dance was a community-building event in our Wisconsin deanery. An estimated 250-300 people from five churches—plus community members—enjoyed country dancing under the beams of a giant, historic barn. "A local folk band played in the barn, and a caller taught us all the steps and guided us," said Deacon Kaitlyn Wallet of Christ Church in Madison. "Every face was beaming!"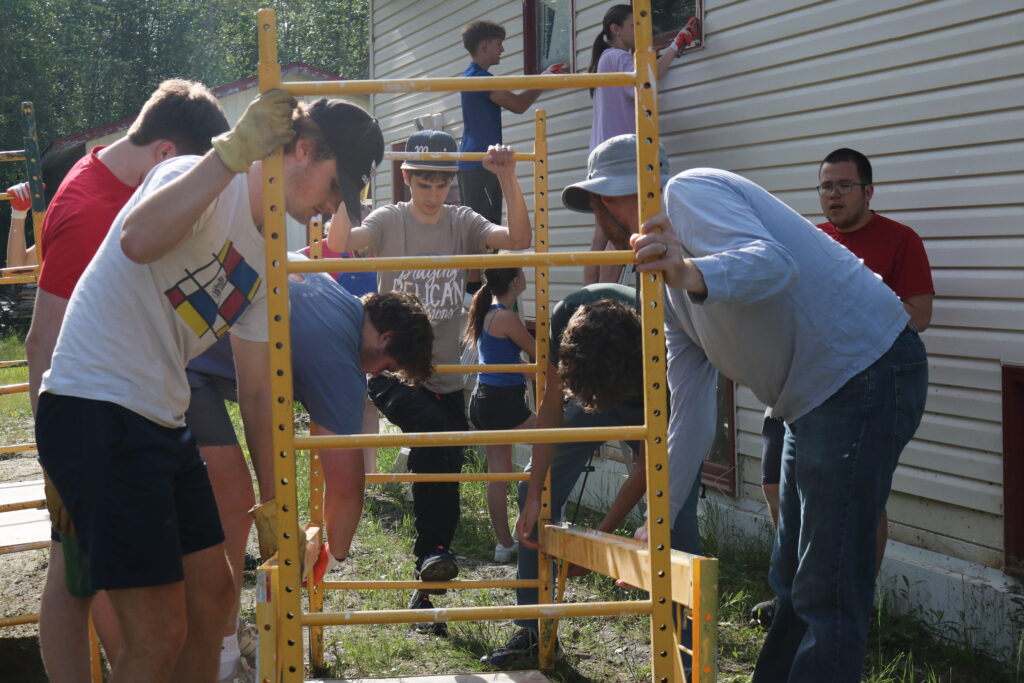 Alaska Mission Trip with Church of the Cross (Twin Cities, MN)
Earlier this summer a mission team of 33 youth and 8 leaders flew to Alaska. The team divided to partner with Praying Pelicans Missions and local Moose Creek Baptist Church near North Pole, Alaska.
They helped lead a VBS at the nearby Airforce base and apartment complex and assisted with the church's basement remodeling project. In Alaska's brutal winters, people can lose power for days or weeks. The church wants to offer hospitality via a comfortable community space with kitchen, showers, and main room. "Our work was to help move forward with this vision," by painting, drywalling, and more, said Skylar Zilka, on staff at Church of the Cross.
VBS with Church of the Resurrection (Wheaton, IL)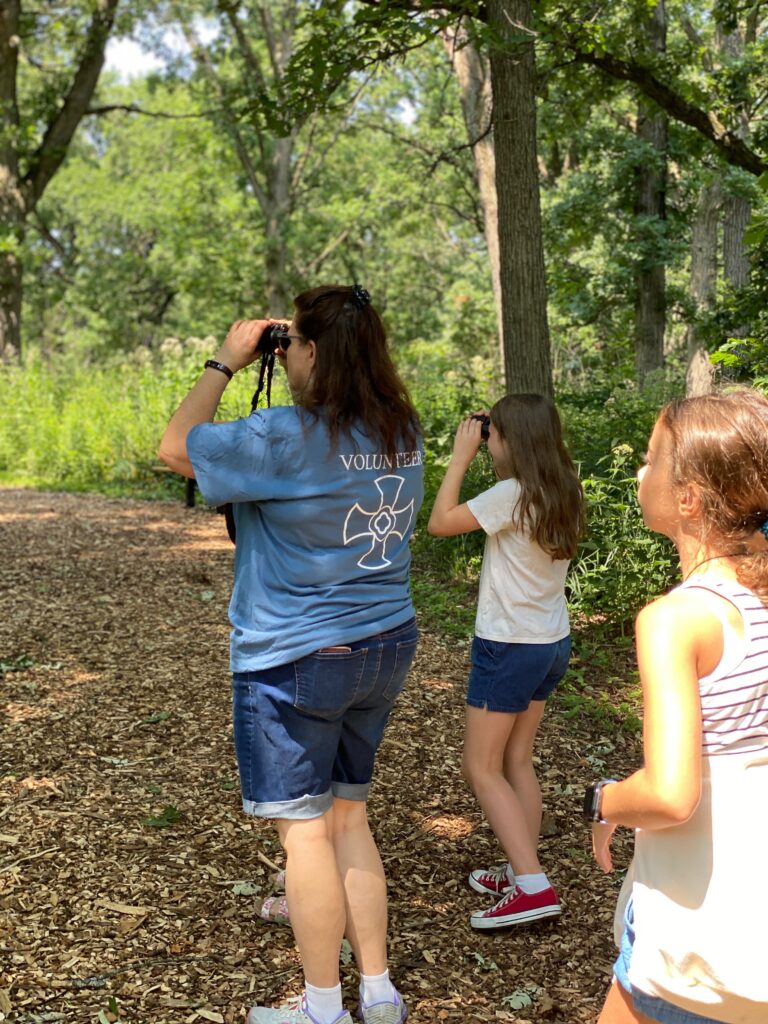 Our cathedral welcomed 55 kids for Vacation Bible School in mid-July, the first VBS in 15 years. Children's Pastor Matthew Prechter said their team wanted to foster "deeper friendships among children through creative activities and catechesis." Volunteers and staff led kids in building raised garden beds, tie-dying t-shirts, learning dance steps, doing art, and playing soccer.
Plus, Deacon Margie Fawcett led a bird watching and nature journaling outing in the adjacent marsh. Kids who didn't seem interested in birds developed a new wonder and love for God's creation. She laughed recalling that kids occasionally call her "the bird lady" on Sunday mornings.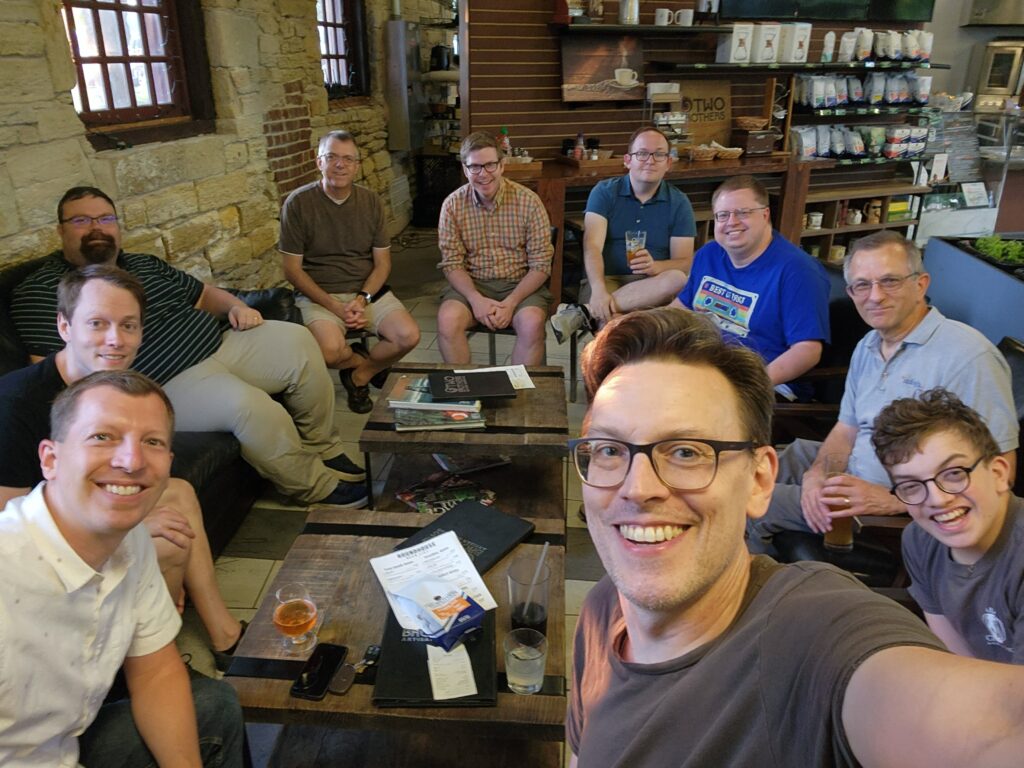 Park Hops and More with City of Light (Aurora, IL)
Although small groups break for summer at City of Light, community life is flourishing through several consistent, informal outdoor gatherings. One couple coordinated a weekly Thursday morning "Summer Park Hop." Families are invited to explore a new local park, a fun way to socialize with families new to the church or those simply looking for connection. The church is continuing  "Convívios" this summer, a Spanish word that embodies feasting, community, and sharing life together. Gathering at a nearby park after church, people can picnic or purchase tacos, kids can play in the splash pad, and everyone can enjoy one another.
Stay up to date! Sign up to get diocesan news delivered to your inbox. You'll hear from the Bishop's Council and leaders from around the diocese, plus receive news on how the Lord is moving throughout the Upper Midwest. Sign up for this newsletter and other updates.